WEBINAR: Dr Mario Marais: The role of Social Capital in ICT4D
June 4, 2022 @ 7:00 am

-

8:30 pm

NZST

Free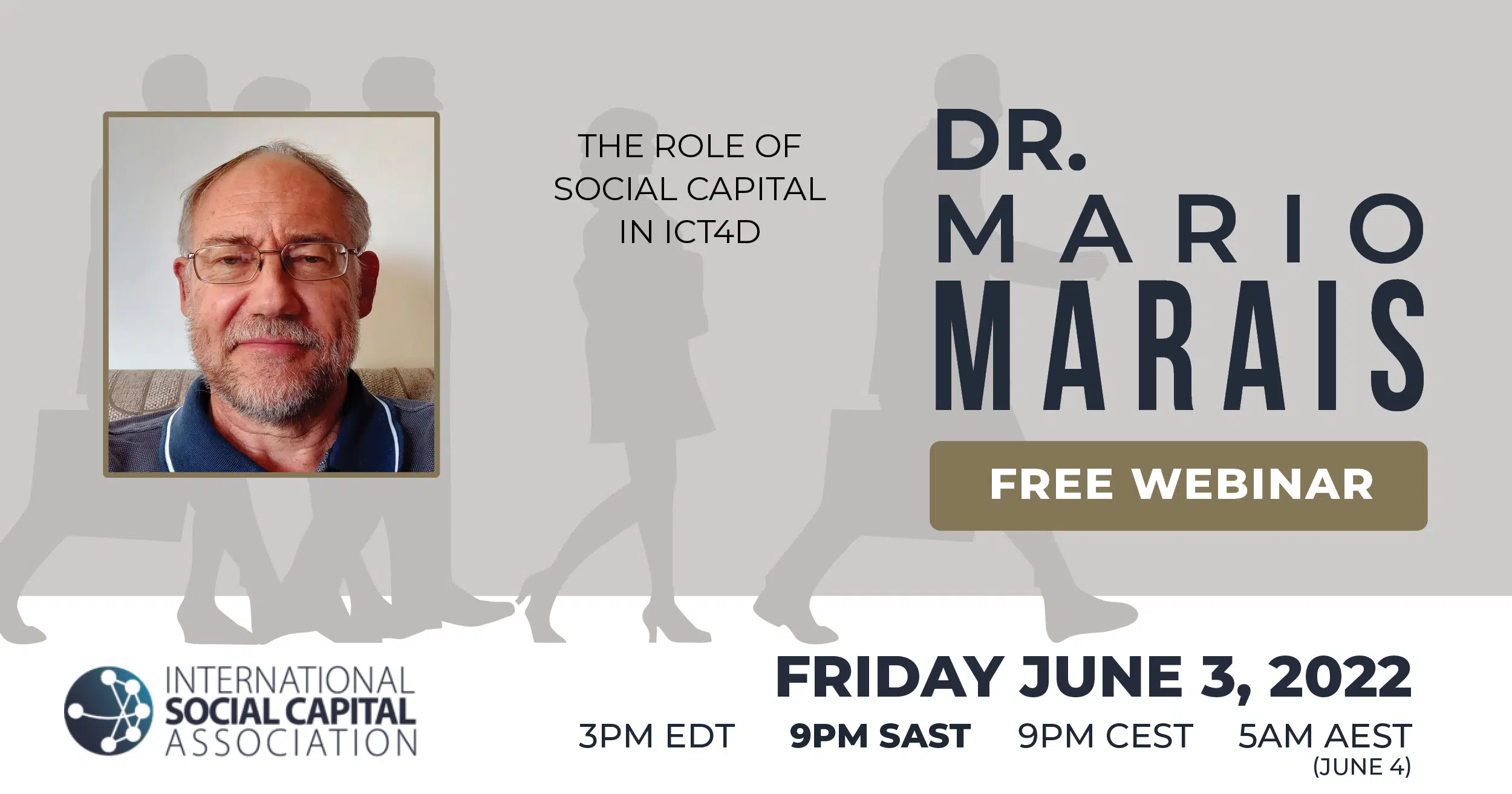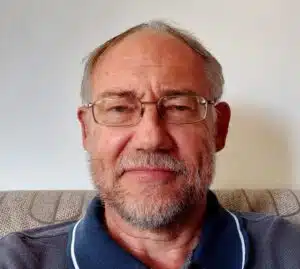 Principal Researcher
Council for Scientific and Industrial Research (CSIR)
Certificate of attendance available
This talk tells the story of a project and a research approach. The research used a novel definition of sustainable development that emerged from development philosophies developed in South America. The concept of Social Capital(SC) is central to this definition and SC was used to study the sustainability of participants in a project to deploy internet access to schools in a rural region in South Africa. A novel support model was used by selecting local post-school youth for entrepreneurial attitudes and then training these so-called "Village Operators" as on-site technical support. Their job was to maintain wireless-mesh networks serving clusters of schools and the in-school internet access. Intensive small business training and mentoring was provided while the project was running. The business performance of VO businesses could be evaluated, but it was difficult to determine why some succeeded and some did not. The research question was: What are the sources of support and the business strategies used to grow their businesses?
About the presenter:
Mario A. Marais is a Principal Researcher in the e-Government Impact Area of the CSIR, based in Pretoria, South Africa (SA). He has more than 15 years of experience in development research in organisational, entrepreneurial and community levels. Monitoring and Evaluation (M&E) work has been done from social capital, knowledge creation, systems thinking, sustainability and behavioural change perspectives. Relational mapping approaches have used platforms such as https://kumu.io. He holds a PhD in Informatics awarded by the University of Pretoria in 2017 with the title "Social capital in the Village Operator model for rural
broadband internet access and use". https://orcid.org/0000-0003-3302-1230.
CSIR expert profile: https://www.csir.co.za/mario-marais.
E-mail:mmarais@csir.co.za
Twitter: @mmarais
Publications: https://www.researchgate.net/profile/Mario_Marais
About Our Webinar Series
This event is part of our regular webinar sessions for social capital researchers including PhD/master students. These sessions include invited presentations from prominent scholars as well as presentations by PhD students and experts in professional practice.
For social capital researchers, these sessions are an opportunity to hear about the latest social capital research and insights from scholars working on the concept. They can be a great way to connect with people, to get advice, discuss ideas or issues, get suggestions for literature to read, or you can just listen.
Are you researching social capital and want to present your research? Click here for more information and to submit a proposal.
Generally, presentations can be 20 to 30 mins. The content of your presentation will depend on your research stage.
Related Events