WEBINAR: Dr Mason Mathews: How social capital is created and maintained to achieve development goals
June 17, 2022 @ 12:00 pm

-

1:30 pm

PDT

Free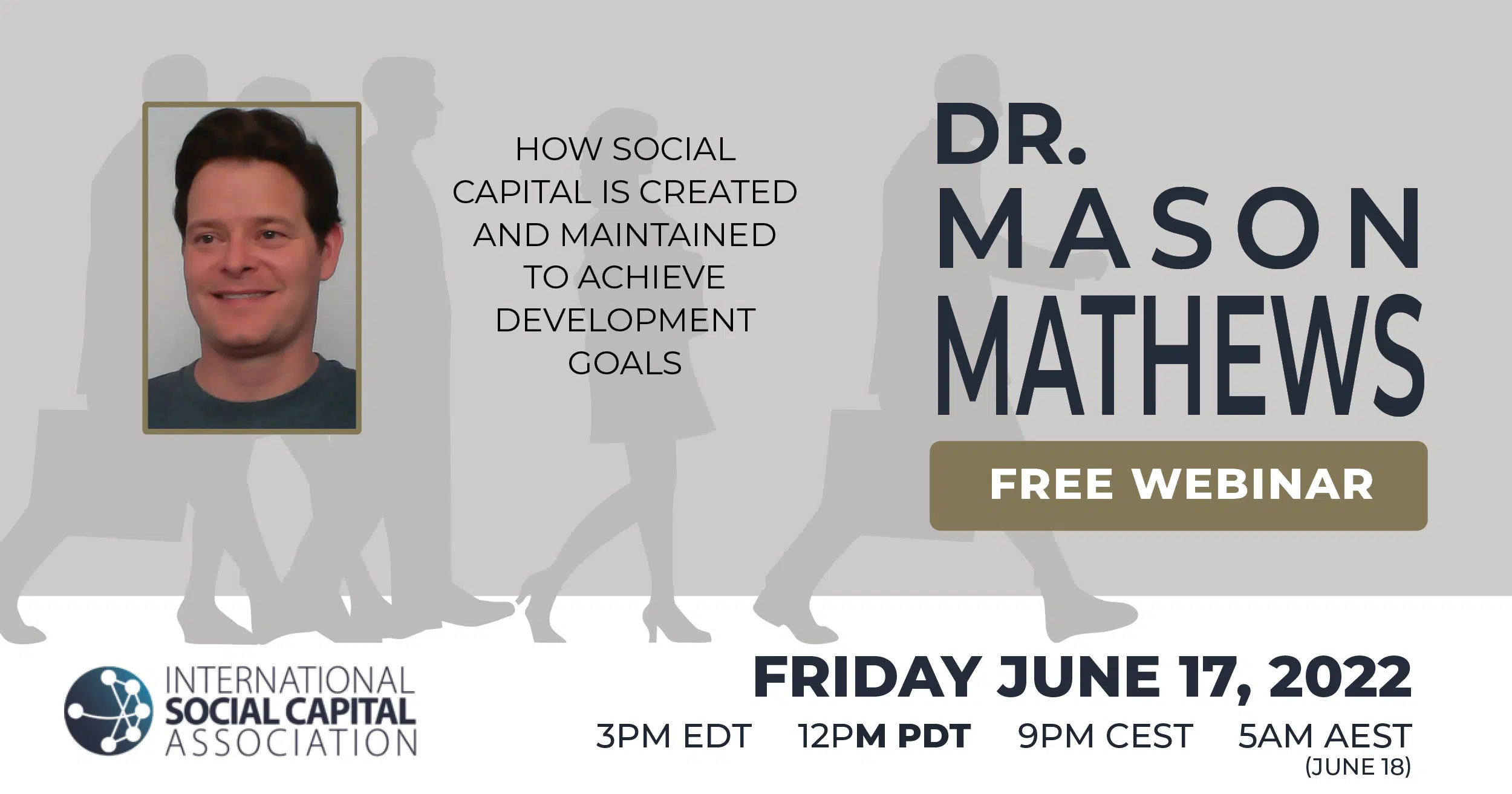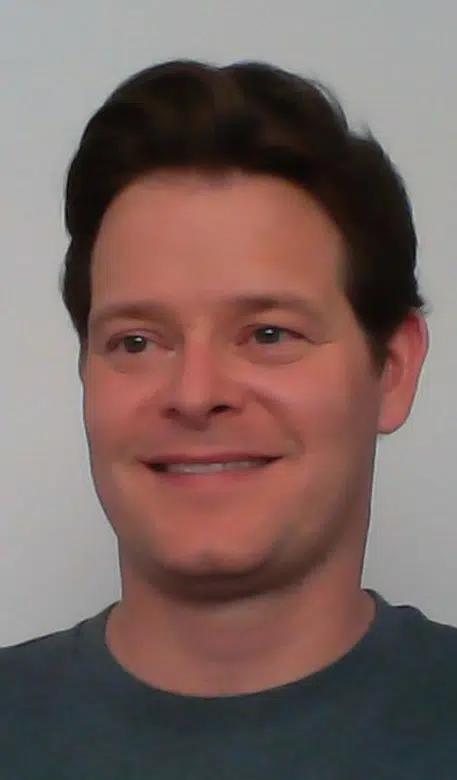 Assistant Research Professor and Associate Director for Academic Integration and Alliances Knowledge Exchange for Resilience
Arizona State University
Certificate of attendance available
Some development goals are unattainable with any one type of social capital; some goals require configurations of the three types of social capital. In some instances, people create mutually reinforcing bonding, bridging, and linking social capital that enables them to achieve development goals, while simultaneously expanding all three types of social capital.
However, the micro-sociological processes of building and maintaining the three types of social capital are not only difficult to combine, but can be contradictory. Conflicts between micro-sociological processes can make it difficult to maintain mutually reinforcing social capital over time. Mixed methods approaches can generate a more holistic understanding of the micro-sociological processes that make social capital configurations possible. These same methods can be used to understand the contradictory micro-sociological processes that make social capital configurations difficult to sustain over time. In this discussion, empirical research is used to illustrate one approach that combined the position generator method with ethnographic data to understand the processes that shaped mutually reinforcing social capital in riverine communities in the Brazilian Amazon.
About the presenter:
Mason Mathews is an assistant research professor at the Knowledge Exchange for Resilience (KER) in the School of Geographical Sciences and Urban Planning at Arizona State University. Mason is interested in social network and social capital theories and methods and how they can be combined with geographic information systems to understand how communities and individuals respond to social, economic, and environmental shocks.
Mason's current research focuses on how different types of collaboration shape societal outcomes and the resilience of individuals and communities. Mason is currently studying university-community partnerships, inter-organizational collaboration, and collaboration across nation-state boundaries. Mason's research is designed not only to generate knowledge regarding these research topics, but also to produce tools that can be used by different segments of society to enhance their capacity to form partnerships and collaborate across organizational, disciplinary, and geographic boundaries.
About Our Webinar Series
This event is part of our regular webinar sessions for social capital researchers including PhD/master students. These sessions include invited presentations from prominent scholars as well as presentations by PhD students and experts in professional practice.
For social capital researchers, these sessions are an opportunity to hear about the latest social capital research and insights from scholars working on the concept. They can be a great way to connect with people, to get advice, discuss ideas or issues, get suggestions for literature to read, or you can just listen.
Are you researching social capital and want to present your research? Click here for more information and to submit a proposal.
Generally, presentations can be 20 to 30 mins. The content of your presentation will depend on your research stage.
Related Events