WEBINAR: Prof. Elena Carrillo Álvarez: Social capital and adolescent health promotion: from theory to practice
September 21, 2022 @ 9:00 am

-

10:30 am

CEST

Free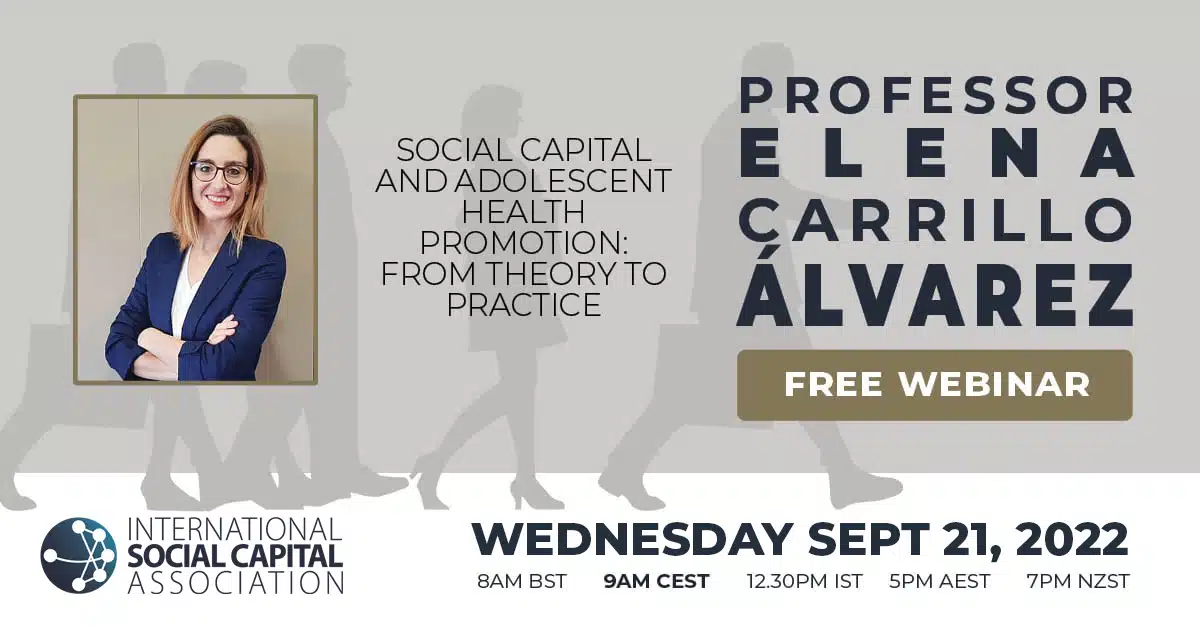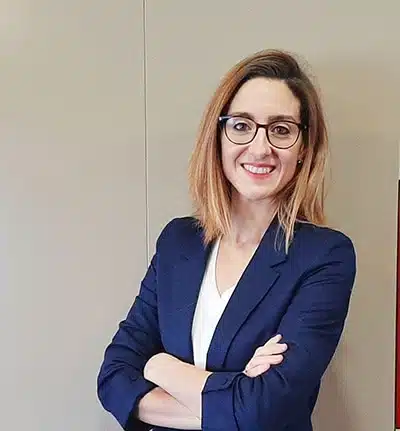 Elena Carrillo Álvarez, RD, PhD
Professora Titular
Department of Human Nutrition and Dietetics Blanquerna School of Health Sciences - Ramon Llull University
Event Cancelled
Unfortunately, the webinar with Prof. Elena Carrillo Álvarez has been cancelled.
This presentation will provide a brief summary of social capital conceptualizations as they relate to youth. Data from several researches on social capital and adolescent wellbeing will be presented based on a range of outcomes including nutrition, physical activity, use of technology, self-rated health or academic performance. The presentation will conclude by discussing implications for practice and implementation.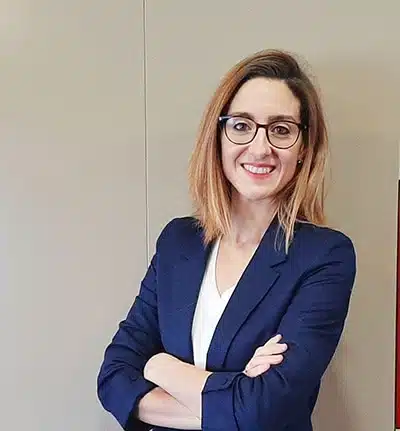 About the presenter:
Elena Carrillo Álvarez, PhD, is a full professor of Public Health at the Blanquerna School of Health Sciences, Universitat Ramon Llull, where she leads the Global Research on Wellbeing (GRoW) research group. Her research trajectory focuses on the study of social determinants of health and behavior change from a complex and multidisciplinary perspective. This is the result of a formative and investigative trajectory that combines the dimensions of health, education, sociology, and psychology. Her research is articulated within 3 axes: (1) Social determinants and health inequalities; (2) Food insecurity and sustainability, and (3) Health throughout the life cycle and life transition. In relation to social capital, she has focused on its influence as an asset for adolescent healthy habits, wellbeing and academic performance.
About Our Webinar Series
This event is part of our regular webinar sessions for social capital researchers including PhD/master students. These sessions include invited presentations from prominent scholars as well as presentations by PhD students and experts in professional practice.
For social capital researchers, these sessions are an opportunity to hear about the latest social capital research and insights from scholars working on the concept. They can be a great way to connect with people, to get advice, discuss ideas or issues, get suggestions for literature to read, or you can just listen.
Are you researching social capital and want to present your research? Click here for more information and to submit a proposal.
Generally, presentations can be 20 to 30 mins. The content of your presentation will depend on your research stage.