This week we held our first AGM and elected our new officeholders and directors. We welcome our new team and congratulate them on their election to the board.
Thank you to all of our Founding Members. Our AGM was a great opportunity to come together and review our work so far. The chance to discuss ISCA and listen to member ideas was valuable and we are looking forward to engaging more in the coming months.
Our membership is growing every day – we now have over 170 members in more than fifty countries around the world. We are building our social capital and we welcome you to join us to build yours.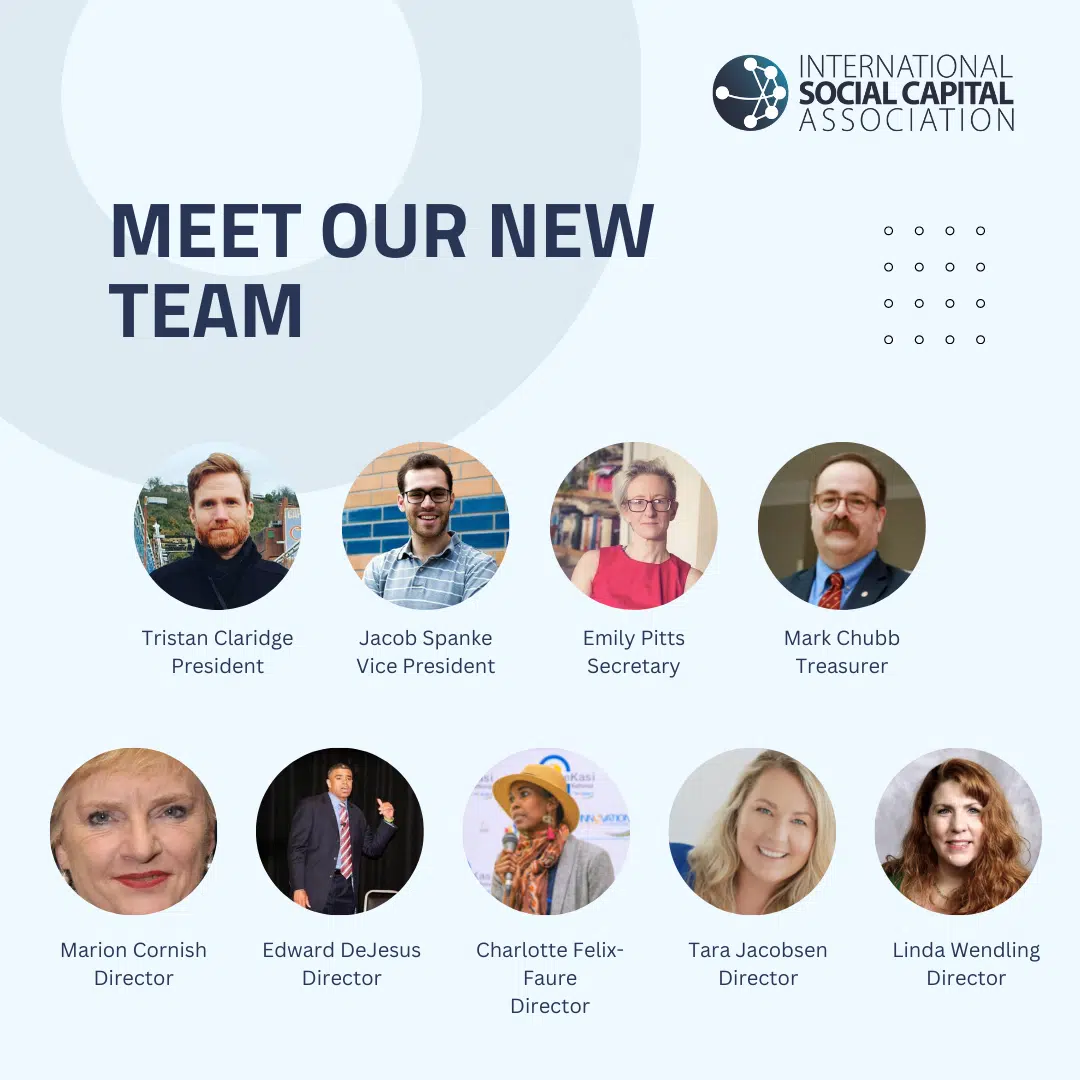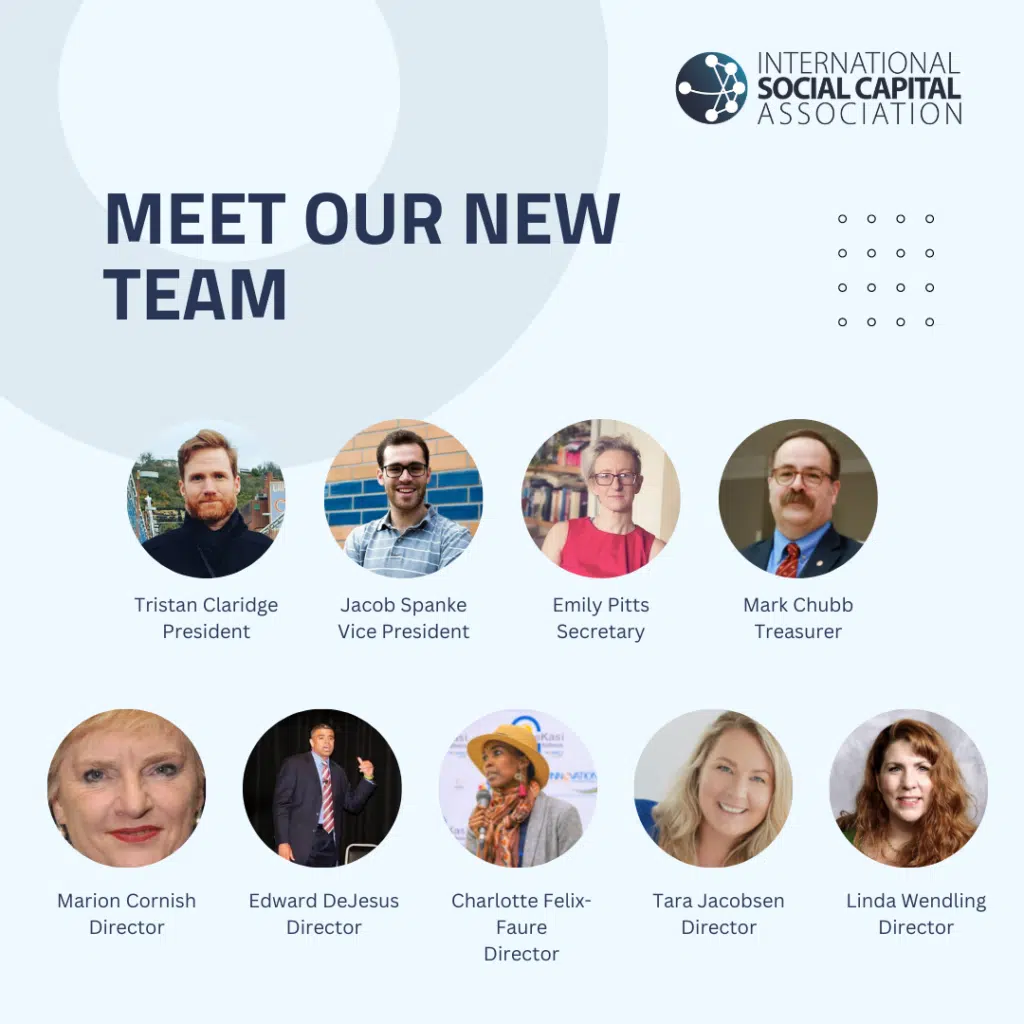 Tristan is the current President of the International Social Capital Association. He has over 20 years experience researching and applying social capital to a wide range of contexts. He is a geographer and environmental scientist with a passion for sustainable development and poverty alleviation. He takes an interdisciplinary perspective by combining the lessons of economics, sociology, political science, psychology, urban planning and any other discipline that contributes understanding to the concept. Tristan has a Masters degree from the University of Queensland, Australia, that included environmental impact assessment, social impact assessment, social planning for development, urban planning, and natural resource management.