Introduction to Social Capital Research
March 7 @ 9:00 am

-

10:00 am

UTC

Free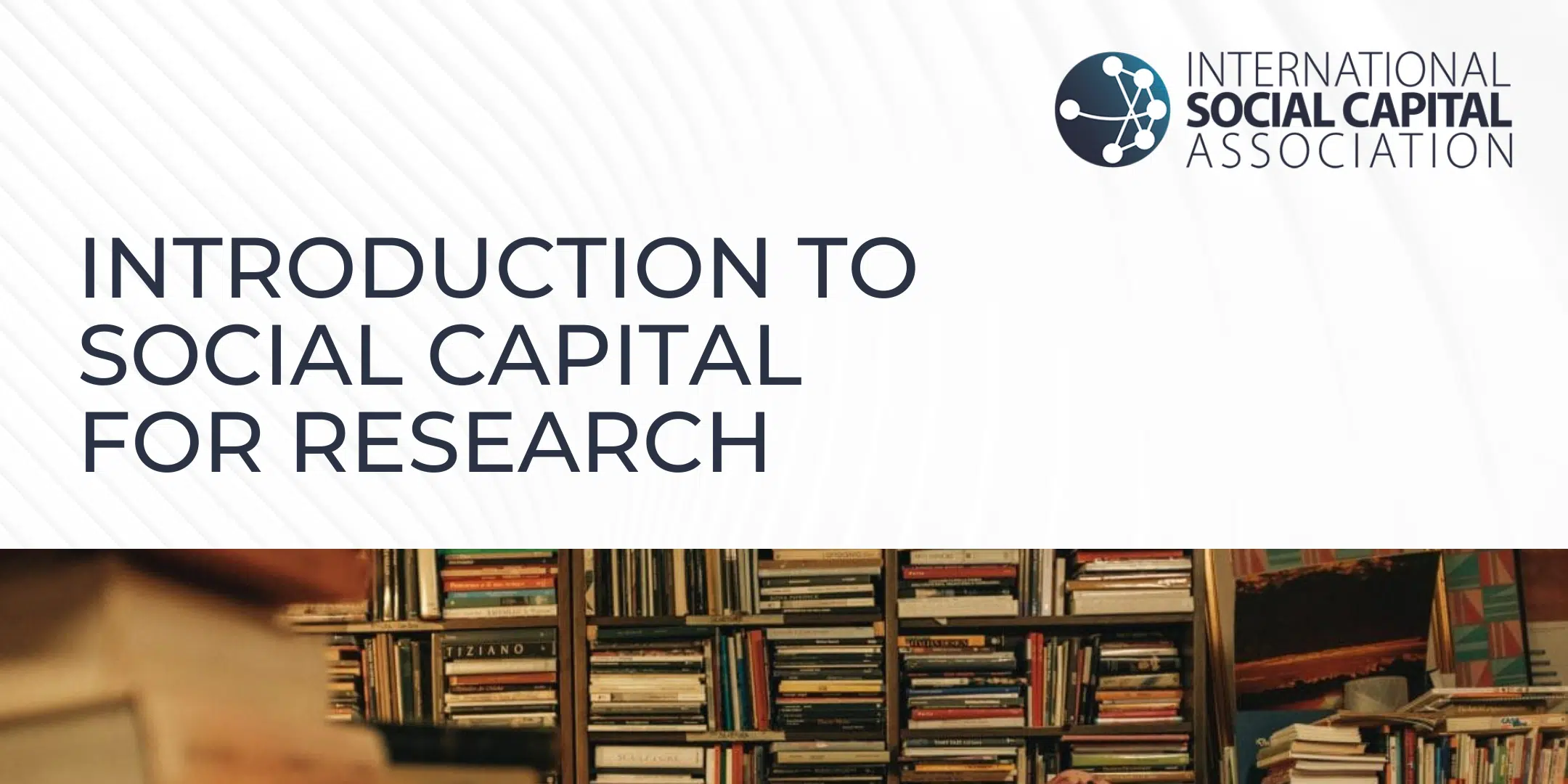 Do you want to gain a better understanding of social capital?
Are you doing or planning to do research on social capital?
Want help navigating the complicated theory and literature?
Do you want to gain a better understanding of social capital?
This session provides a foundation for understanding what social capital is, where it comes from, and what it does as well as some of the challenges of reading the literature and conducting researching on social capital. The session is designed to kick-start your social capital research or to help you with your existing research. The session will give you a blueprint for understanding the different meanings of social capital and how to navigate the literature on social capital. It is designed to give you a rapid introduction to the concept of social capital and its use in research, helping you avoid weeks or even months of reading.
Who is this for?
This session is designed for people who are new to social capital research or for anyone who would like to understand the concept better. It would suit PhD and Masters students and other people who are conducting research on social capital.
How the session will run:
The session will include an informative 20-minute presentation by Tristan Claridge followed by questions and discussion. You will have an opportunity to discuss your research and receive some feedback, ideas, and direction for your research.
Who will run the workshop?
Tristan Claridge, President of ISCA, will facilitate this session. Tristan has been researching social capital for over 20 years. He has explored the theoretical foundations of the concept and much of his work aims to bring conceptual and theoretical clarification. These introductory sessions will be run twice each year.
Access requirements
We seek to make our events accessible, and this is no exception. If there is something that will help you to engage more effectively in this session, please email us on: events@intsocialcapital.org. We recognise that not all participants are able to attend all sessions for the full duration. You are free to join us and leave at any time during the networking event. We request that you have your name on Zoom (this can be just a first name) to make it easier for us to facilitate the session and address participants correctly.
Related Events