For the last few years, our Social Capital Research community has existed alongside and with the support of a consulting and training business with the same name (owned and operated by me – Tristan Claridge). Now, we are separating the community to form an independent, member-based, democratically governed, non-profit association called the International Social Capital Association (ISCA). We have been working on this for some time and can now officially launch, with membership opening on June 1st.
ISCA's mission is to advance the research on and the application of the social capital concept for the benefit of all. This exciting initiative will facilitate more collaboration and cooperation and promote more and improved research on social capital and its practical application.
This is an exciting development for our community, made possible by many people who have worked tirelessly behind the scenes. We will post more information in the coming weeks, and we look forward to welcoming founding members on June 1st. In the meantime, you can check out our website and subscribe to our mailing list to receive updates.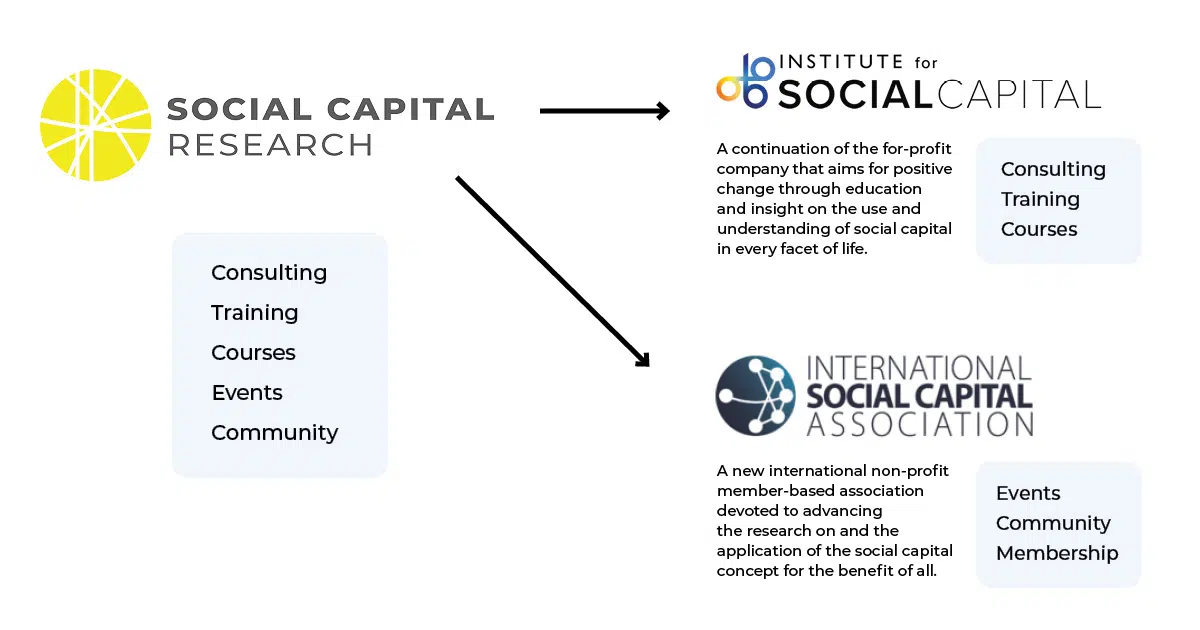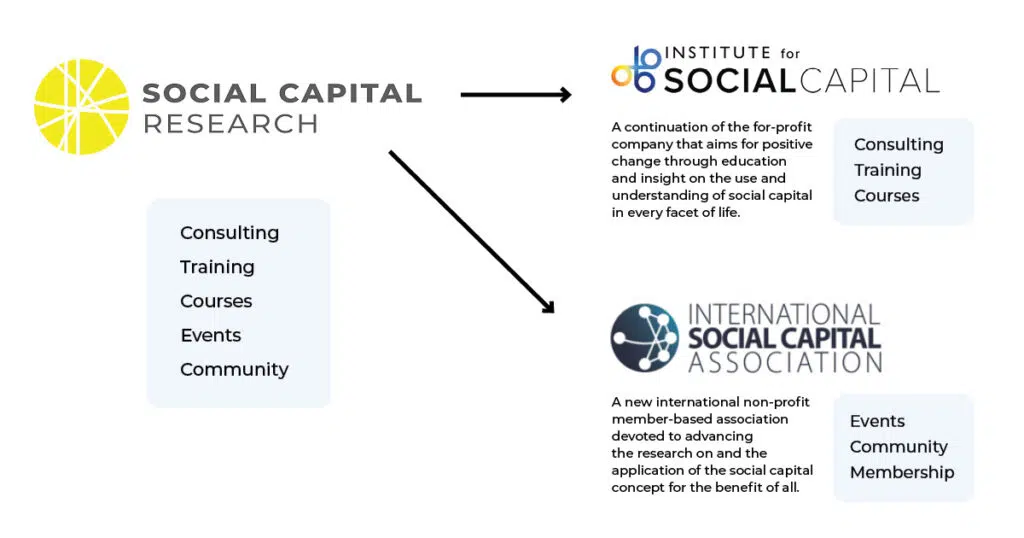 At the same time as ISCA launches, my existing Social Capital Research business will be re-branded to become the Institute for Social Capital and will continue to provide consulting, training, presentation, and research services. This rebranding will help to avoid any confusion between the organisations. The two organisations will be completely separate and independent, allowing ISCA to operate as a democratically governed non-profit association operating for the benefit of members and the wider community.
ISCA is governed by a board of directors who were elected by the community in December 2021. All officeholder positions will be re-elected at the Annual General Meeting (AGM) in September of this year (2022). In addition to the board, the association is establishing various committees to progress the association's mission. The exact scope of work and direction of these committees will be determined democratically by the committee members and with direction from the board. All members of the association will be able to have input on the direction and activities of the association – through the AGM, the election of officeholders, and involvement in committees and other activities.
I am looking forward to seeing the new association grow and prosper and I am excited by the prospects for what we can achieve together.
By Tristan Claridge